Vital Home Inspections
Providing Information Vital to Your Home
Your Home Inspection Resource
My name is Lee Verhagen, and I started Vital Home Inspections, LLC because I am passionate about giving you extensive, easy-to-understand information about your potential new home.
With our expert help and the digital home inspection report we provide, you can avoid buyer's remorse and be sure your new investment is the right one. Think of us as your stress-reduction resource that's just a phone call away.

COVID-19 UPDATE:
I am still open for business but it is not business as usual. 
In a normal world, I encourage my clients to be present for the entire inspection to get the information first hand.  We all need to do our part to ensure the safety of all of the stakeholders in the transaction process, from you, and myself, to the sellers and the agents.  For these reasons, it is necessary to limit the number of people attending the inspection. 
Everyone's safety is important and we all need to practice good hand washing techniques, avoid touching our faces, and avoid touching surfaces that may be contaminated.  Some germs can survive for a surprisingly long time on some surfaces, so I encourage treating them all as if they are contaminated.  We also need to observe our personal space, and when I need to show something specific, I will describe it in detail, then move out of the way so you can see first hand what I am referring to.  With some precautions, I think we can get through this with less risk.  And of course, if you are sick, if you have been in contact with someone who has contracted it, or think you have symptoms, you will need to skip the inspection. 
I have taken training from the International Association of Certified Home Inspectors (InterNACHI) and am proud to adhere to the protocols endorsed by them.
24-hour reports
Your home inspection report comes complete with full color images, video, and the Create Request List™ tool within just 24 hours of your finished home inspection.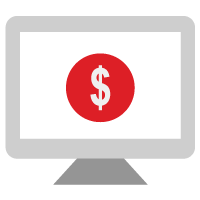 online payments
Easily make payments online. We conveniently accept most forms of payment, whether cash, check, credit card or Venmo.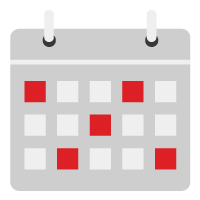 Flexible Appointments
We offer you flexible evening and weekend appointments to work within your schedule (Sundays available upon request).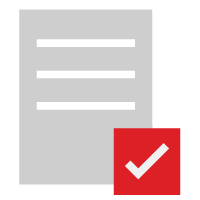 custom reference guide
You'll receive a copy of InterNACHI's book "Now That You've Had A Home Inspection."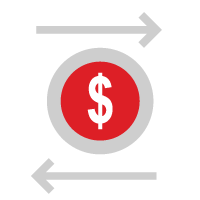 Loyalty discount
If your deal falls through and you are unable to buy the house, our Loyalty Discount will save you money on your next inspection. Call for details.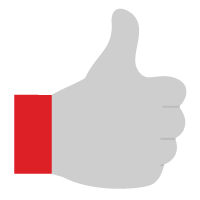 experienced & certified
You can be confident knowing that your home inspection is performed with the highest standards of service. Click here to view my credentials.
The Create Request List™
As part of your home inspection, you will have access to HomeGauge software's Create Request List™.
The CRL™ is an interactive tool that allows the involved parties to create the repair addendum from within the report.
The CRL™ greatly streamlines the process for both realtors and buyers and may be shared with sellers so they can also access this information.
Home Inspection Service Area
Vital Home Inspections, LLC provides home inspection services in Southeastern Wisconsin, including the counties of Racine, Kenosha, Walworth, and Waukesha, as well as parts of Rock, Jefferson, Milwaukee, Washington, Dodge, and Ozaukee Counties.