New Name
More Services
Vital Inspections Plus was proceeded by Vital Home Inspections in 2009. Initially offering just home inspections, owner and operator Lee Verhagen decided to expand his offerings. Keeping with naming traditions, he wanted a name that would convey the importance of servicing more. Vital Inspections Plus now offers home inspections, commercial inspections, radon testing, WDO (Termite) Inspections, and mold testing.
With the newfound trend of remote work and travel taking the country by storm, Lee has recently received his certification for RV inspections. Check out this new inspection service offering on a new RV Inspection page
Lee Verhagen
An Inspector You Can Trust
Lee has been through the home-buying process more times than he can count. He understands the vital importance of buying or selling your home or commercial property. It's a significant life change and often an important life transition for first-time buyers. Lee is here to support you during this critical time. His expertise is your success.
As a Master-Certified Home Inspector, his well-rounded approach to the inspection process is driven by a curiosity for craftsmanship and the desire to help his clients make the best decisions. Lee takes time to answer all questions, explain his report in easy-to-understand details, and share first-time homebuyer tips and tricks of the trade. Whether you're a native or a newcomer, you can rely on Lee to guide you with a keen eye and friendly handshake.


Background
The Self-Confessed House Geek
Lee Verhagen, owner and operator of Vital Inspections Plus, deeply appreciates craftsmanship and construction techniques. He remembers fondly working on remodeling projects as a kid with his dad and watching "This Old House" on the weekends. From an early age, his appreciation for the craftsmanship of old homes grew. Most notably, his favorites are mid-1920s homes with built-in hutches and cabinets, tall baseboards, and wooden doors. "They don't make houses like they used to… older houses are a thing of beauty," he daydreams. Pursuing home inspections was a way for Lee to "geek out" and learn about the histories of different styles of homes and the unique communities they are located in. Like any true hobbyist, he enjoys sharing his knowledge with others.
More About Lee
Lee can be found in his basement workshop crafting and building unique furniture pieces when not working. He also enjoys being outdoors with friends and family. Camping, fishing, hunting, and cruising the road on his motorcycle are some of his favorite pastimes.
About Us
Trust Vital Inspections Plus for prompt, reliable home and commercial inspections. We provide InterNACHI Master-Certified Inspections, CCPIA (Certified Commercial Property Inspectors of America). NRVIA (National RV Inspectors Association RV Inspections, a 24-hour return on reports, flexible scheduling, and a full lineup of services to meet all your needs.
Wisconsin Home Inspector License #2290-106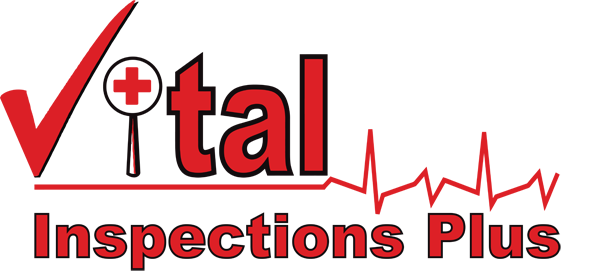 Our Services
Home Inspections
Commercial Inspections
Mold Testing
Radon Testing
WDO (Termite) Inspections
RV Inspections